Surely you have asked yourself "How to create extra passive income?" and it is completely understandable.
Therefore, in this article we teach you how to do it efficiently.
We believe this is the best way to have an additional income per month and possibly make a living from it if you wish. The idea is to find a business that you enjoy and that at some point doesn't require your time or effort to make profit.
Sounds too good to be true? We know what you are thinking, but believe us: it is possible!
Work in order to relax
As long as you are willing to take massive action in the beginning. This is the best thing about passive income. You may have to make some sacrifices when starting out, but once your idea has been launched and is successful, the money will come.
There are other types of income where you just have to invest money and wait, but they come with risks. Let's take a look at what passive income is and how you can enter a prosperity cycle that gives you financial freedom.
We will talk about activities such as Print on Demand and other interesting ideas, as well as try to answer all your questions on this interesting topic.
Read this article and you just might have some ideas on how to create extra income.
What is passive income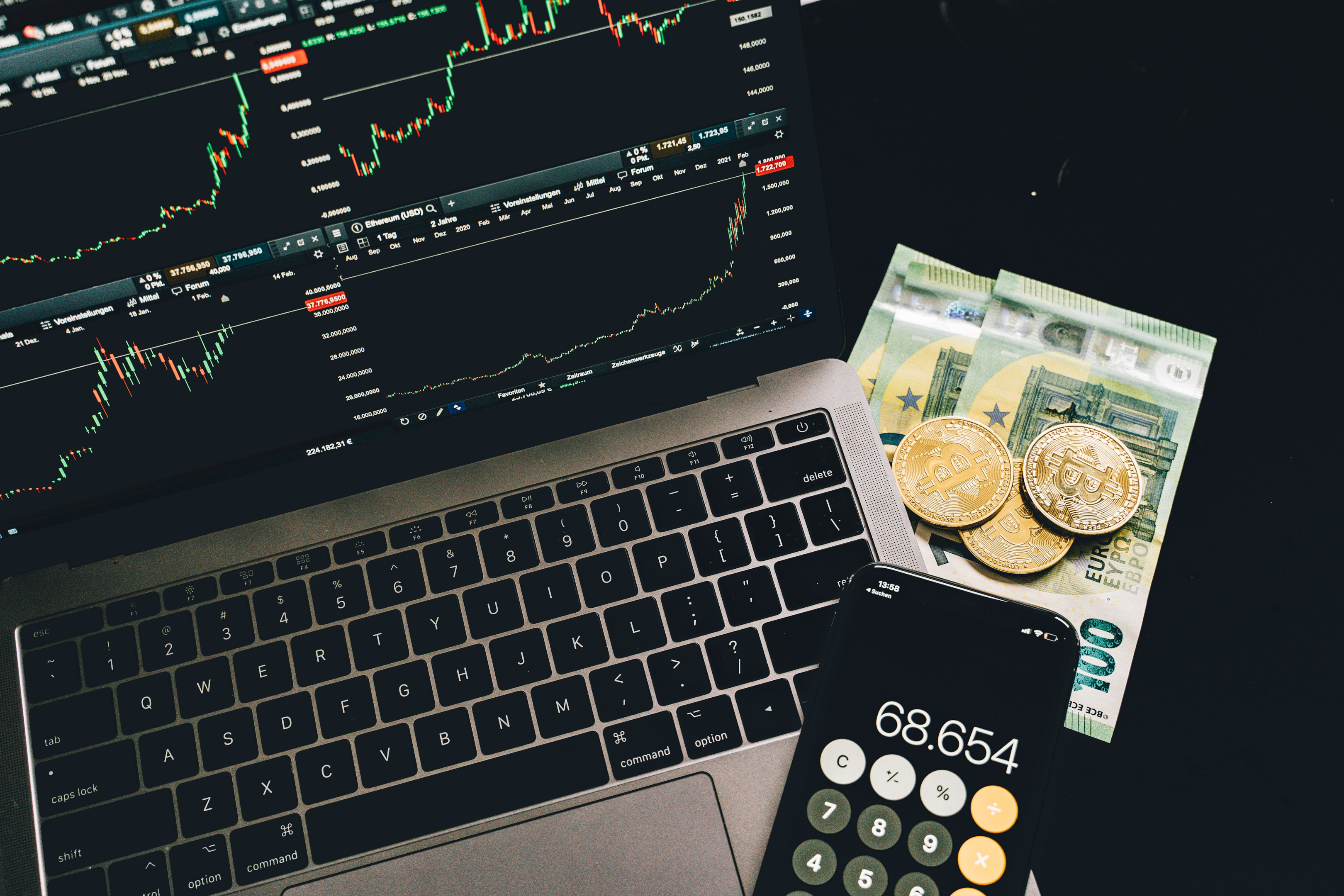 We call passive income what, as the name suggests, enters passively.
This means that you do nothing or, at least after a while, you just wait for the money to enter your pocket. What is the thing we waste the most when we generate income from our work? The answer is: time.
This is the difference between passive and active income and we will talk about it in the next section.
For now, you should know that passive income is what millionaires of the world grow the most. Every person's dream is to reach retirement age with an economic condition that allows him to never work again and at the same time not to suffer economic difficulties.
In other words, we want to be free to do what we want with our time, because it's our time to enjoy life after years of work.
Of course, passive income gives us this possibility.
Difference between passive and active income
As mentioned above, the difference is that active income takes your time.
This is achieved through a job in which time and effort is put into and in return you receive a monetary reward in the form of a salary.
In passive income, time is an investment that is made, especially at the beginning. Sometimes you don't even have to. Simply, the money comes without having to work 8, 10 or 12 hours a day.
To illustrate this simply, I'll give you an example that covers both sources of income.
Passive vs. Active income
A doctor works for a public hospital and receives a monthly salary. In this case, he has active income as an employee. Over time, this same doctor opens his own practice in a private clinic, where he earns an active income as a freelancer.
After 10 years of professional practice, he collaborates with another doctor and they open a small private clinic, do all the legal procedures, invest money and hire the staff who will take care of it.
It also continues to carry out public and private consultancy. But now he has managed to create a passive source of income as an entrepreneur, in which he is not involved on a daily basis.
This means that when he decides to retire, this doctor, even if he is not working, will be able to live on the income that his clinic gives him.
Of course, everything will develop in this way if this company is successful, succeeds in establishing itself and being competitive.
Why start generating passive income?
We'll give you some reasons why generating passive income is a good idea. Maybe you will understand why a millionaire focuses on getting them.
More time and more money
Creating passive income streams usually has a steep learning curve. However, once we have successfully reached one step, we can let it go and focus on the next. Therefore, many can be generated.
Gradually we will have less work, more time and more money. We may also have a couple of active incomes, but in this case we will have a ceiling, because it is impossible to work 24 hours a day.
Financial freedom
Passive income helps you achieve your financial freedom. This means that the money goes into your bank account, while you spend your time on things that are really important to you. Like your family, your hobbies, develop a passion and fulfill a high life mission. This is true freedom, an income can be given to you if you wish. Which brings us to the next reason.
Greater personal development

People often complain that their work leaves them no time for other areas of their life. When they have time they have no money, when they have money it is because they are doing a demanding job that takes a long time. It is a vicious circle that has no end.
By not demanding your presence, passive income gives you space to nurture your personal area. If you want to improve your self-esteem, relate effectively, or be a better parent, you can, as you have the time and energy.
More money savings

Especially in the beginning you can have your active income (salary), that is, you can work and in your spare time build your passive income. Since you don't live off this yet, you can save everything you earn and continue living on your monthly salary.
Not to mention the wonders you can do in terms of savings when you have multiple passive incomes. The best thing about having the ability to save is that it allows you to diversify your investments. The avalanche of money can be unstoppable and your profitability will skyrocket.
Types of passive income

There are many types of passive income, but today there has been an incredible explosion. The arrival of the Internet has led to the creation of companies with low investments and high scalability, to the point of achieving high profitability.
We could say that the internet is king when it comes to earning passive income. However, there are other types of income that are a great option and continue to be the favorite of big business people, entrepreneurs and investors, among which stand out:
Shares on the stock exchange.
Real estate rental.
Own activity participated by third parties.
Royalties for intellectual property, such as books.
Buying and selling of real estate.
Pension funds.

How to generate passive income on the Internet?
Generating income online has solved many people's lives. Some by simply creating their website and sending traffic to it are already generating passive advertising revenue from Google Ads.
And so there are many low-investment options with the potential to give us a lot of money. On this occasion, we will tell you about the ones we believe are most effective and with a high probability of success. However, remember that it will all depend on your commitment and motivation.
Next, we'll answer the question you may have asked yourself in this article. It all sounds great, but "How to generate passive income?".
Ideas for generating passive income online
Why passive income online? Because it's the easiest way to get started and because we don't know a better way to grow quickly and sustainably. When we say fast, we don't mean overnight.
If we compare it with a traditional business, however, the difference can be years. It is estimated that a physical activity, with rented premises, hired personnel, etc. barely takes off in 5 years. A YouTube channel over the course of a year can grow a lot and you can make videos that end up going viral in a few months. Just to cite an example.
We know that not all cases are the same, there are ideas that surely fail. However, the success stories are many and increasing. These passive income ideas have shown that it can be achieved.
Create a niche blog
Every day there are people looking for ideas, products, services, tips, tutorials and other information on Google. The top 10 results you get are the lucky ones who will get visits from potential customers.
A blog performs just this function. If someone does a Google search, you want to be the lucky one who gives them an answer. How? Well, with your blog. There you will write articles with quality content of interest to your target audience.
Why a niche blog? Unfortunately, when you talk about very general topics in a blog you will have very high competition. The idea is to find topics that are not too competitive, more specific and with good research.
This gives you the ability to write for a niche market. For example, writing about "cats" is not the same as writing about "how to raise a cat". Your blog might focus on anything related to cat breeding and training. This way, you have a better chance of being found.
Now you may be wondering how blogging can make you money. Once you have developed your quality content and have achieved good traffic on your website, you can take advantage of offering products or services related to the topic. For example, cat scratching posts, this way the owners of these pets avoid damage to their home. You can also have an online store for products that help raise cats.
The idea is that in every article you write you insert a link to your shop. Trust us, if you provide valuable content, your visitors will buy your products. Keep in mind that there are blogs that are so well positioned that you may not be publishing any more articles and there would still be people coming. If you don't want to run out of content, you have the option of hiring a freelance writer.
Other ways to generate passive income with your blog
Google Ads ads: For each person who views, clicks and buys the advertising products that appear on your blog, you earn a commission.
Affiliate marketing: You can, for example, sign up for the Amazon affiliate program and recommend products with an affiliate link. For every sale a customer makes from your blog, you receive a percentage.
Influencer marketing: If you have a lot of success with your blog, you could get sponsored and get paid to promote brands. You can also charge companies or people interested in posting articles on your blog.
Have your own YouTube channel
It's a way to create content, but in video format, which makes it a little more complex. If this social network has never caught your attention to convey what you know, we can assure you that the work will be worth it.
It works more or less like a blog, except that you will have to enter the battle of YouTube's search engine and its algorithms. This is an excellent teaching and entertainment platform. Tutorials, for example, are very successful.
The process is more complex, as you will have to take care of recording and editing the videos, although there is always the option of paying someone else to do it.
Through your videos you can promote your products or services, as well as do affiliate marketing and have sponsorships. You can also be approved in the Youtube program to monetize via banner ads. In short, you can be a successful youtuber and generate passive income.
Offer a room on Airbnb
Airbnb is a platform where thousands of travelers around the world are looking for a room, apartment or house to stay temporarily. No contracts involved, no long-term rental obligations.
If you have an unoccupied property or room and want to take advantage of it to host travelers, this is your chance. You can activate the service as many times as you want during the year. Of course, with the pandemic issue, you may want to take preventative measures.
In terms of the cash investment, you may have to pay for some repairs, make some changes, or invest in decor. But judging by the economic benefits you will get, it will be worth it.
Collect sponsorships as an influencer
Do you have a sizable following on Instagram or Tiktok? It is time to enjoy this advantage. Work on valuable content and reach even more people. At any time they will pay you to recommend brands.
There are many types of influencers, you don't have to be a Hollywood star, if you have an audience of more than 1000 followers and a good interaction on your posts, it might be enough to build trust and for sponsors to start investing in you.
This will require discipline, creativity, and commitment on your part for a while, but once you've built your audience, everything will flow more easily.
Create your dropshipping shop
Dropshipping is a non-traditional business model. Unlike online stores with physical inventory, with a dropshipping online store you don't stock the products, as they don't get through your hands.
In other words, it is a business model where you are an intermediary between a customer and a wholesale supplier. Your online store is integrated with that supplier, and your customer will actually purchase from them via your store. You win because you will be selling at a higher price than the wholesale company.
Where's the dropshipping business? In creating a good website, upload quality product images and do effective marketing so that you have sales. Once all the mechanisms work, you can start generating passive income with dropshipping. It's a smart way to make money and scale fast.
Open your Print on Demand store
Print-on-Demand is a type of dropshipping, perhaps one of the easiest and least risky. Having a Print on Demand online store allows you to build a personal brand and this is very important. Because you don't want to look like a generic store that doesn't offer anything special.
In this type of business, a print-on-demand service provider offers you the ability to print your designs on merchandise, apparel, office and home items, among others. Your job is to make these designs original and attractive to your target audience.
Furthermore, we recommend that you choose a niche market that allows you to be visible and that interests a considerable number of people. Also, you can design on demand for special events such as weddings, graduations, baptisms.
And if you want the revenue from your store to be even more passive, you can pay a freelance designer to do everything for you, so you can just focus on marketing. You can also delegate this to a company that knows how to do good social media campaigns.
We believe that opening an online sales site is one of the most promising activities of the present and the future. If you are interested in having a supplier, at Camaloon – we are ready to advise you.
Start an online course
If you have a skill and enjoy teaching others, then your way to passively earn is through an online course. There are many platforms today where you can offer them, but you can also create your own website with a blog section to make yourself known and attract customers through organic traffic and paid advertising.
Like all passive income, it will require an investment of resources in the beginning, when you register it. Once you have it ready, all you have to do is promote it and start earning money. Without a doubt, an online course is a very interesting source of income.
Write and self-publish your ebook
Today there is a huge audience who want to read digital books. Because of this, products like kindle have been so successful on the market.
Fortunately, thanks to the Internet, we have ways to self-publish a book. One of the most popular platforms for self-publishing a book is Amazon KDP . Another good option is Google Books, both of which simplify the whole process.
Write the book only once, but it can earn you a living if you make it a bestseller. I know this sounds like a far-fetched idea, but many people have become successful authors by simply writing one book. Ebooks have that power as the audience buys them in a couple of clicks. It's not like going to the bookstore and getting a book off the shelf. You can make a lot of money.
Do affiliate marketing
This is an interesting passive income that has been booming over the past decade. Throughout this article we have already talked a little bit about affiliate marketing. It consists of joining a program, platform or company to promote your products and earn a commission for each sale.
There are several means of promoting these third-party products, such as a blog, a YouTube channel, a sales website, with paid advertising, and many more. How you do it? Through an affiliate link that the company provides you. All your work will consist of finding customers and selling.
Once you have an automated sales system, this business can become quite profitable. It is worth investing time and money.
Sell ​​your professional photos and videos
A professional photo or video can help a lot of people if you sell it to an image bank platform. Since it is a copyright product, that is, it has intellectual property, you will earn money for it. Image banks are essential today, for a web page, YouTube videos and social networks.
If you have this talent, make the most of it and generate passive income. An interesting way is to sell photographs and videos to digital printing, each time this material is broadcast you are given a percentage as a royalty. It's a deal worth exploring.
Rejoice now for your business generating passive income! We are sure that you will be able to reach your financial goals in a not too long period.
And if you are interested in our Print on Demand service , do not hesitate to contact us. We have affordable prices and a wide range of products that may interest you. In the short term, this passive income business idea will give you good results.