Product videos grab attention better than any other type of content and build trust towards your product and brand, ultimately leading to increased sales. It used to be difficult to create videos without the help of professionals and specialised equipment. However, we now have easy access to all the tools necessary to make a great product video. Keep on reading to learn how to create effective product videos on your own and on a shoestring budget.
What's a product video?
A product video is a short video that highlights the qualities of a product and showcases what the product can do. Its primary goal is to build trust with customers and drive more sales.
When you don't run a brick-and-mortar store, your prospective customers can't see your products in person. However, you can create product videos that they can watch. A good product video addresses customers' concerns about the product failing to meet their expectations. It provides the proof customers need to purchase your product.
Product videos are fantastic marketing tools that you can share on social media platforms, embed on blog or landing pages or send to customers via email.
Types of product videos
Most businesses rely on three types of product videos:
1) Demo video – a video that shows the product as it is being used by someone.
2) Explainer video – a video that explains how a product works and what problem it solves with a combination of audio and text.
3) Tutorial video – an educational video typically presenting a list of step-by-step instructions tailored to customers who have already made a purchase and require assistance with a complex product.
What is the appropriate length for a product video?
This appropriate length depends on the type of video you are making and is roughly:
from 15 to 60 seconds for a demo
from 30 to 90 seconds for an explainer
from 7 to 15 minutes for a tutorial
How to make a product video
It is now easier than ever to plan, script, film, edit and publish a product video. Here's what you should do to create a great product video.
Plan how and where
Decide what you'll be filming with. You no longer need expensive cameras to create high-quality video content. If you have one, that's great, but smartphones these days are good enough.
Holding the camera in your hands will most likely result in shakiness, so, if possible, get a tripod to mount your smartphone on. This will keep your shots steady and professional.
If you are going to include audio, you'll need an external microphone or another mobile phone to record it.
Choose where you'll be filming. The location needs to suit your video and product. Take into account factors such as lighting and background noise. Avoid settings that will distract from your product.
If there isn't enough natural light, you'll need to use lamps to light up the subject of your video.
Write a script
Your product video should tell a story in a language used by your target audience. Your script is the foundation of your entire video and should include everything you intend to say in it. Make sure your sentences are short and crisp.
Start by introducing the narrator (whoever is going to be in the video) and saying what the point of the video is.
Set the context and the challenges that your target audience faces.
Make your target audience feel you understand their problems and have a solution. Your product is the answer to their needs and the solution to their problems.
Include a call to action — tell your prospective customers what to do next.
Plan out what you want to show in the video while something from the script is being said. Try to be as detailed as possible and include time estimates for each shot.
Film video
When you start filming, try to stick to your script as much as possible. Shooting videos isn't easy, but there are plenty of resources on YouTube to help you learn.
Here are some tips for you to get the most out of your recordings.
Try to use a simple or white background. A plain background won't draw attention away from your product.
Unless you have a phone with optical zoom, don't zoom with your phone. Digital zoom makes things blurry. Just move closer to your product and keep your shots sharp.
Shoot your product from different angles to highlight its most appealing features.
You don't need expensive lighting to make a product video, but don't film looking towards the sun or a bright window. This will result in your subjects becoming silhouettes. Instead, try to film the subjects facing the light source.
For a more professional result, shoot in landscape rather than portrait mode.
Keep the microphone close to people speaking to get high-quality audio.
Film some extra footage, just in case you need to fill some gaps.
Edit video
Now that you have enough video material, it's time to take the best video clips and blend them together to tell a good product story. You will also have to sync the audio you've recorded with the video. Editing may be difficult at first, but with practice, you will get the hang of it.
There are many free and easy-to-use video editing programs available, but if you're new to editing, look for editing software with online tutorials.
Here are a few suggestions:
A free app for mobile phones that allows you to modify videos. It's perfect if you need a video quickly. Upload videos into the app, and it will automatically combine them into a single video, which you can then manually edit.
A free video editor for Mac users. It's simple enough for rookies, and there are plenty of tutorials online. iMovie allows you to combine multiple video clips, organise them as you want, and add text, sound effects and filters.
A free video editor that works on Windows, Linux and Mac. It's ideal for beginners because it's fairly intuitive and allows you to quickly learn the basics of video editing. OpenShot has a wide range of features you can use.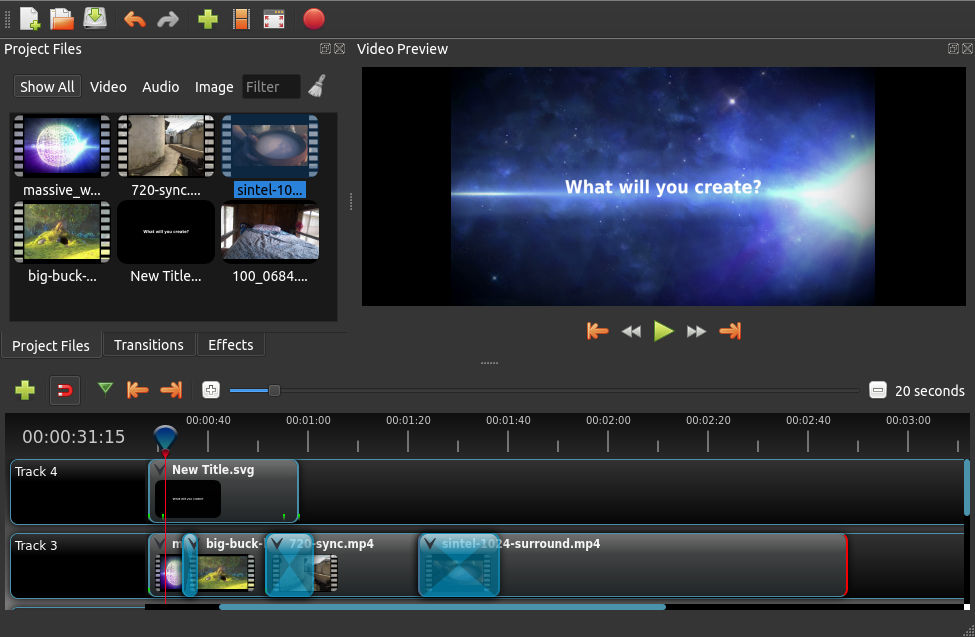 If you want to add music to your video, you can find great music tracks on BenSound, a website offering free stock music. Choose music that won't detract from the video or turn your potential customers off.
Don't forget to include an on-screen call-to-action at the end of the video to direct customers to the next stage of the purchasing process. Your call-to-action could be a clickable Buy Now link, but it doesn't necessarily have to focus on sales. You can, for example, encourage customers to just visit your website or subscribe to your mailing list.
Distribute video
Post your finished product video on your website, various video platforms and social media channels your target audience spends time on.
Let's recap!
Advertisements are critical to the success of your product and, consequently, your business. To spend money on your product, customers need to know how they would benefit from buying one. Making a product video is always a good idea. It's an excellent way to show your product's key features and explain how it can help your target audience. Creating your own product video will take time and effort, especially if you have no filming or editing experience, but don't get discouraged! The first one is the hardest, but you'll be making great product videos in no time. And if you are looking for cool products to sell, check Camaloon's extensive product selection.