In order to succeed, every company has to find a profitable business model. Many small businesses began to thrive thanks to eCommerce platforms and print on demand. eCommerce platforms allow anyone to sell products without geographical limits, and print on demand enables them to start selling without a startup capital and reduces financial risks.
Here's how print on demand works and how Camaloon can help you reap its many benefits.
What is a print on demand service?
Print on demand (POD) is a concept where an eCommerce business creates designs to be printed on white-label products, and the products are only printed after an order is placed. Their supplier, a print on demand company, prints on, packs, labels and ships the products to buyers.
For example, suppose you decide to launch a business selling custom T-shirts through an eCommerce platform like Shift4Shop, WooCommerce, PrestaShop or similar. You will have to browse print on demand companies to find the one that suits your needs. The print on demand company you choose should, of course, have T-shirts in its catalogue and printing equipment to customise them. You will create compelling designs (T-shirt mock-ups) and offer them on your eCommerce site. When a customer orders a T-shirt from you, the order is routed to your print on demand provider, who fulfils it. Because your T-shirts are only created when a customer orders them, there is no waste of resources.
Before the era of print on demand services, if you wanted to start a t-shirt business, you'd have to buy at least 10-25 units per design in advance, and each unit would cost between £10 and £20. Even if you chose the cheapest option, 25 units would set you back a whopping £250! And they say things were better in the past!
Pros of print on demand
With print on demand, there is:
no need to buy printing equipment
no physical inventory
no overstocking
no minimum orders
no upfront payments
no hassle with packaging and shipping
You can:
test products to see if they will sell
make unique products for your target market
sell single or small quantities
Cons of print on demand
higher cost of printing
lower profit margins
limited customisation options
no control over fulfilment
no control over product quality
Bestselling print on demand products
Most print on demand businesses create custom t-shirts, but there are many other products you could sell. After t-shirts, these are most popular print on demand products:
Mugs
Hoodies
Caps
Tote bags
Notebooks
Phone cases
Stickers
Stationery
Who is the print on demand business model most suitable for?
Print on demand enables various people to launch their own online store and start generating income. Here's who can benefit from launching an online store that uses print on demand.
Start-ups
The print on demand business model is especially popular with new businesses because it does not require a large financial investment to begin selling. There is no need to stock up or make any upfront payments.
Small companies
Any existing business can easily switch to print on demand and expand globally. Small businesses have to be extra careful with their expenses, and print on demand saves their resources. A company that uses print on demand, for example, saves money by not having its own warehouse.
Content creators
Content creators such as YouTubers, video game streamers, podcasters, bloggers, social media influencers, etc., can increase their earnings by selling their own merch — personalised items such as T-shirts, hoodies, phone cases, tote bags and so on. They usually have a large, devoted audience willing to buy their merch, and POD allows them to concentrate on producing more content and promoting their products.
Independent artists
Print on demand allows artists to monetise their talents by transforming their creations into custom products. People appreciate practical products that have been personalised with artwork and are willing to pay higher prices for them. POD companies handle order fulfilment so that artists can focus on what they do best — create art.
How to create designs for print on demand if you're not artsy
Design is critical to the success of print on demand products. You don't need design experience to create products that sell, and minimalistic designs are often the most successful. When you open your store, you should have at least 20 different designs to show potential customers that you're a serious store with a diverse selection.
If you are not happy with your own designs, consider hiring a graphic designer to make designs for you. Upwork, Fiverr, 99designs and Behance are great places to find one. The cost of hiring a graphic designer varies, as does the quality of their work, so read reviews before deciding who to work with.
How to find your print on demand provider
Your company's reputation and assets are at stake, so choose a production partner who has complete control over the fulfilment process from start to finish.
When looking for a print on demand supplier, you have to consider the following:
1) what products you want to create
2) where you'll be shipping the products
3) prices you want to offer
4) printing options
5) integrations with eCommerce platforms
1) To state the obvious, the provider you choose should have the products you want to sell in their catalogue. However, don't settle for poor quality just because something is available! It makes no difference how great your designs are if your products fall apart or the ink rubs off after only a few days. Always order some products for yourself to ensure that both the product and the print are of high quality.
2) No matter where you send your products, customers expect quick delivery. The print on demand supplier you select should offer reliable shipping and a variety of shipping options at reasonable shipping times and costs.
3) Pricing determines everything from your cash flow to your competitive performance. There is no one perfect way to price your products, but there are a few key points you should take into consideration. Your retail price should cover the costs of design, production, and, ideally, shipping, as well as any fees and taxes. Print on demand allows for smaller margins, but with careful calculations, you can ensure a profit.
4) Not every printing technique is suitable for every design or product, so check with each supplier what printing techniques are available. Look for suppliers that use cutting-edge printing technology and can customise a wide range of products. If your designs are simple, screen printing might be a good enough option. For more intricate designs or photos, you'll need direct-to-garment (digital) printing or sublimation. Engraving creates more sophisticated products, but can only be used on metal or wood.
5) Look for a supplier who can integrate with your eCommerce platform. A good print-on-demand service provider should make it simple to integrate with a variety of leading eCommerce platforms and online marketplaces.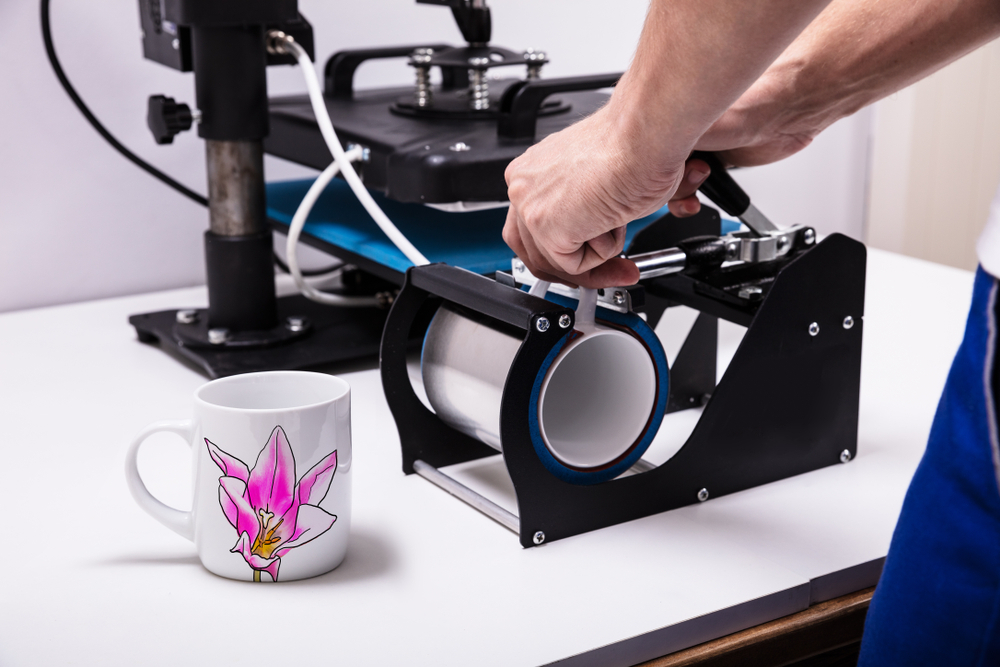 Why choose Camaloon as your print on demand provider
At Camaloon, we have been designing and manufacturing personalised products since 2011.
We have an ever-expanding selection of customisable products, including eco-friendly options.
You can create mock-ups for your store using our free mock-up generator.
Our print on demand service integrates with top online sales channels.
We use modern printing equipment and printing methods.
Our multi-step quality control ensures that every product is flawless.
We offer various shipping options and industry's lowest shipping rates.
But don't just take our word for it; read our reviews!
How to price print on demand products
To put it simply, you have to price to profit. Your price must cover the cost of the base product, printing costs, shipping costs, applicable taxes and any additional fees that your print on demand supplier may charge, as well as leave room for profit.
It's a good idea to look into your competitors' prices and find the average price. When presented with three or more options, customers usually choose the mid-priced one.
How much money can one make from print on demand?
Print on demand is a  profitable business model but it's difficult to say exactly how much you could earn. It's fantastic that nowadays, anyone can start an eCommerce business. Their success, however, is dependent on a number of factors, and, as with everything else in life, there are no guarantees.
You'll need to test products and advertisements to see what works best with your target audience, and experiment with pricing to see what price points work best for each product.
To conclude
A print on demand store can be a great side hustle or a full-time business. As long as you have great print designs, running a print on demand business is low risk and high return on investment. You can create personalised designs for a wide range of products and sell them under your own brand. There is no need to invest in expensive equipment, and you'll never run out of stock or be stuck with unsold merchandise. With on-demand services, there is no inventory management and operational hassle. Your products are made only when ordered and your print on demand provider prints on, packs, labels and ships them for you. At Camaloon, we take great pride in our POD service, and we invite you to put your trust in us.